Courtyard Music Series This Week's Performance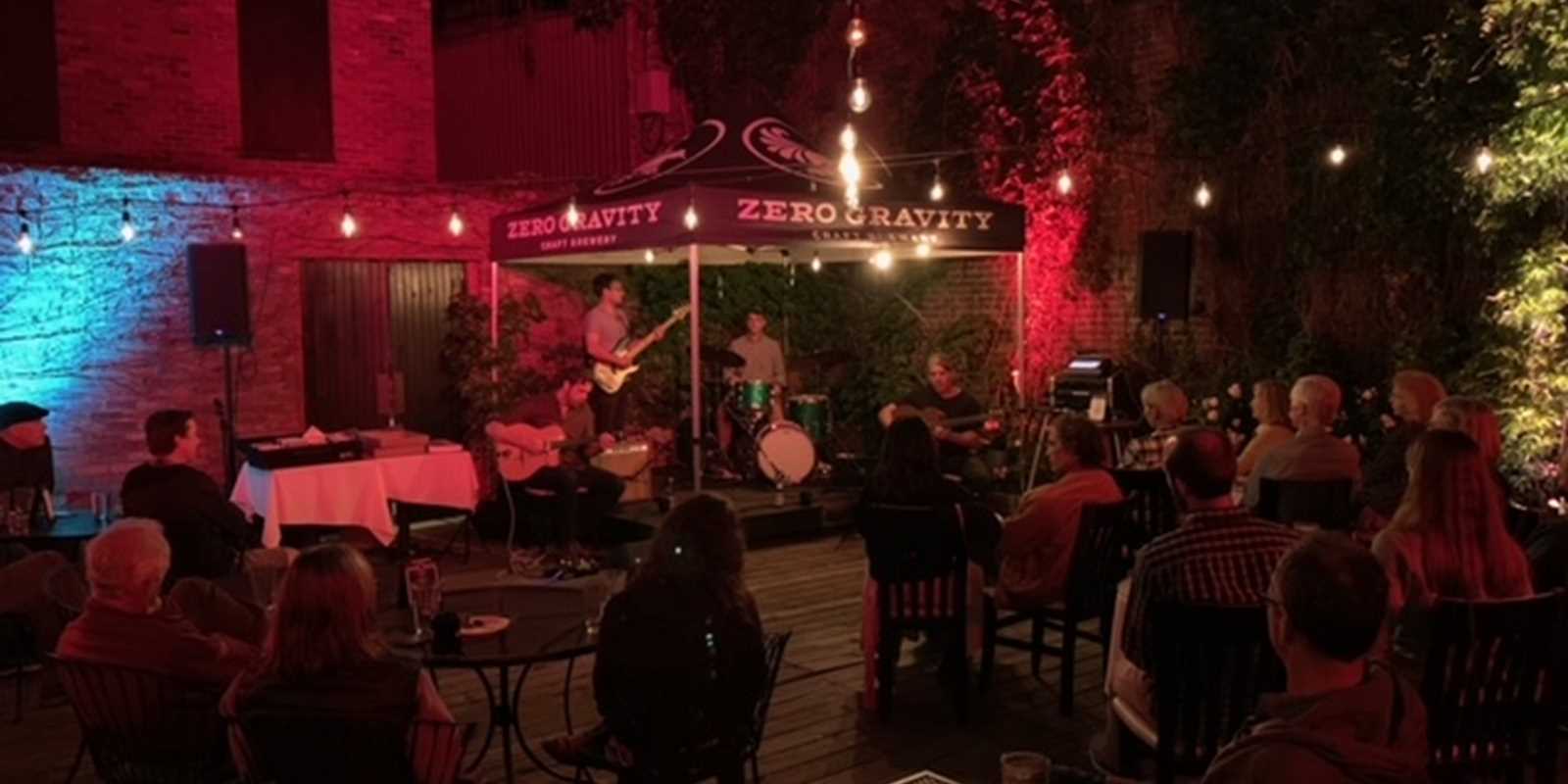 Heading into our third summer of the Courtyard Music Series, we are excited to keep the good times/good cause rolling for you in 2022. Check us out each Wednesday Evening from May-October.
Upcoming Shows:
- May 18th - Collin Craig Band
- May 25th - Jeff Wilson
- June 1st - Steve Hartman
- June 22nd - David Karl Roberts
- June 29th - WD-40s
In 2020 the Wednesday evening entertainment, generated $2,865 in donations. In 2021, and thanks to you, we raised an astounding $7,176 which has gone out to many great local causes.
Come out for a good cause in 2022.. it's a good time! The starts starts in May and runs through the summer, each Wednesday. Celebrate your favorite local acts and support great local causes. To date, the music series has generated $11,173 in donations. With Zero Gravity Brewing as our partner in May and June, and their sponsorship matches, are up to $11,928 benifitting our neighbors in need!
Week #4 of the Courtyard Music Series features Jeff Wilson & Tyler Lehern. Mandolins and Guitars on tap Wednesday, May 25th from 6:30-9:00pm. If you haven't come out to support your local charities at Halvorson's yet, this is a great week to start.
Zero Gravity specials abound. Come out for a good cause... it's a good time!
Call and reserve your table now - (802) 658-0278.