Courtyard Series - Music & Eats 2021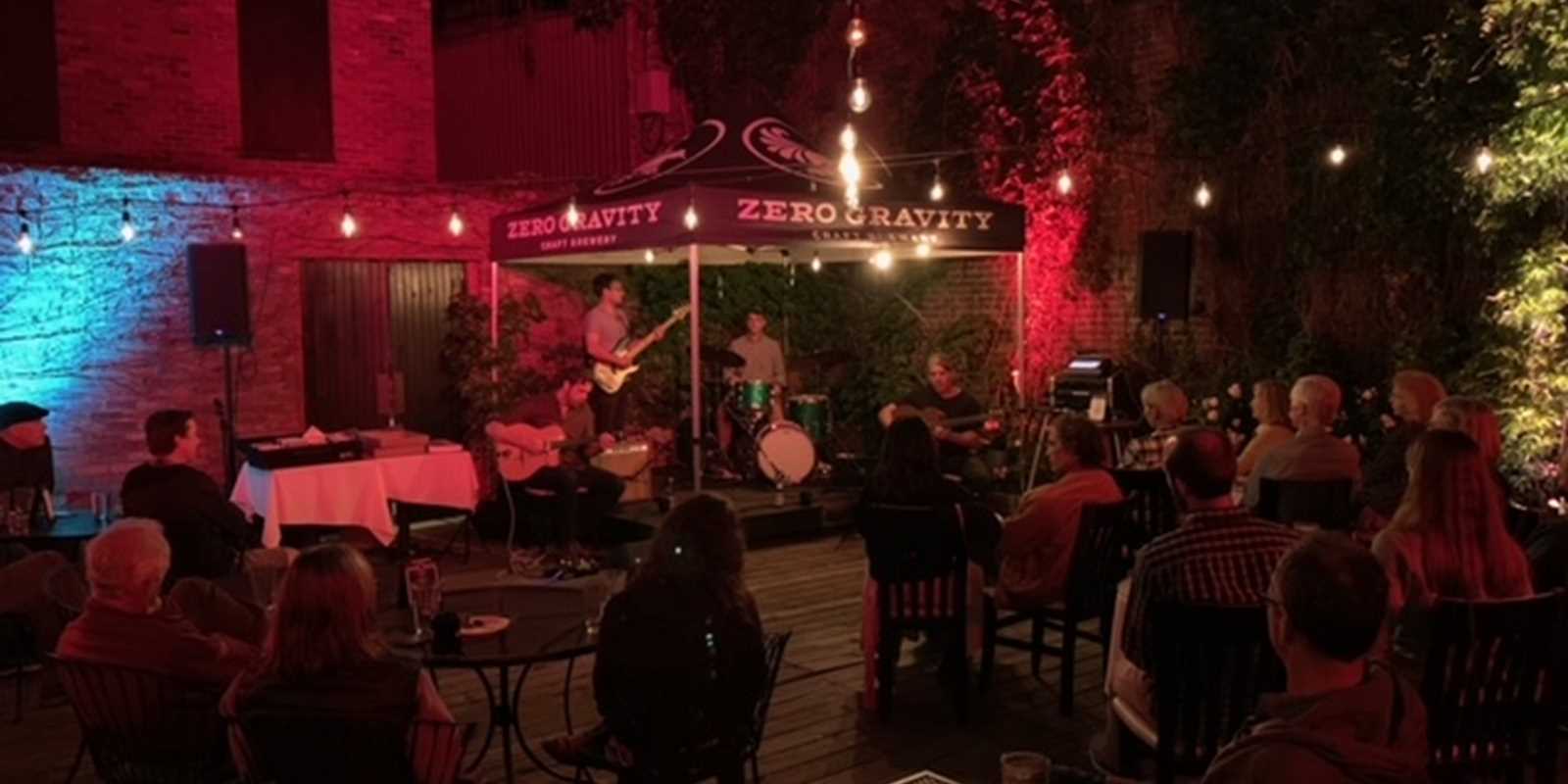 On the heels of a successful 2020 summer music campaign, we are officially back at it. The Wednesday Courtyard Music Series is back!!!
We are planning a similar format to last year's Wednesday evening entertainment, which generated $2,865 in donations benefitting The Vermont Foodbank, Spectrum Multicultural Youth Services, The South Burlington Foodshelf, King Street Center,and the Howard Center. Thanks to all of the artists that partnered with us in 2020 to make a positive impact for these great local organizations and the Vermonters they serve.
Upcoming music:
- July 21st - Jaded Ravins
- July 28th - Sorry, No Music This Week.
- August 4th - The Arty Lavigne Band
- August 11th - Harrison & Charlie
- August 18th - The Good Parts
- August 25th - Shake
- September 1st - Brit Kane & Co.
- September 8th - WD-40s
- Septermber 15th - Chris Spodick
- September 22nd - Jeff & Gina Duo
- September 29th - Steve Hartman
- October 6th - Jimmy Branca and Blooz You can Yooz
- October 13th - Nerbak Brothers
Check back for future shows...
Halvorson's is pleased to present The Arty LaVigne Band, Wednesday, August 4th from 6:30-9:00pm for our next installment in the Courtyard Music Series. Arty and the band have chosen to raise funds for 11-year old Iggy Friday, and will be sending 50% of proceeds collected to help Iggy in his battle against lukemia.
50% of the door receipts from our Wednesday night music goes to to local charities. Thanks to our musical partners, Halvorson's has issued $1,744 to charities through the music series so far this year. Come out and have a good time for a good cause! Remember to bring cash so you can contribute.
Don't miss out. Call to make your reservations now. Call (802) 658-0278 to reserve your table. Leave a message if we aren't in, and we will get back to you.