Courtyard Series - Music & Eats 2021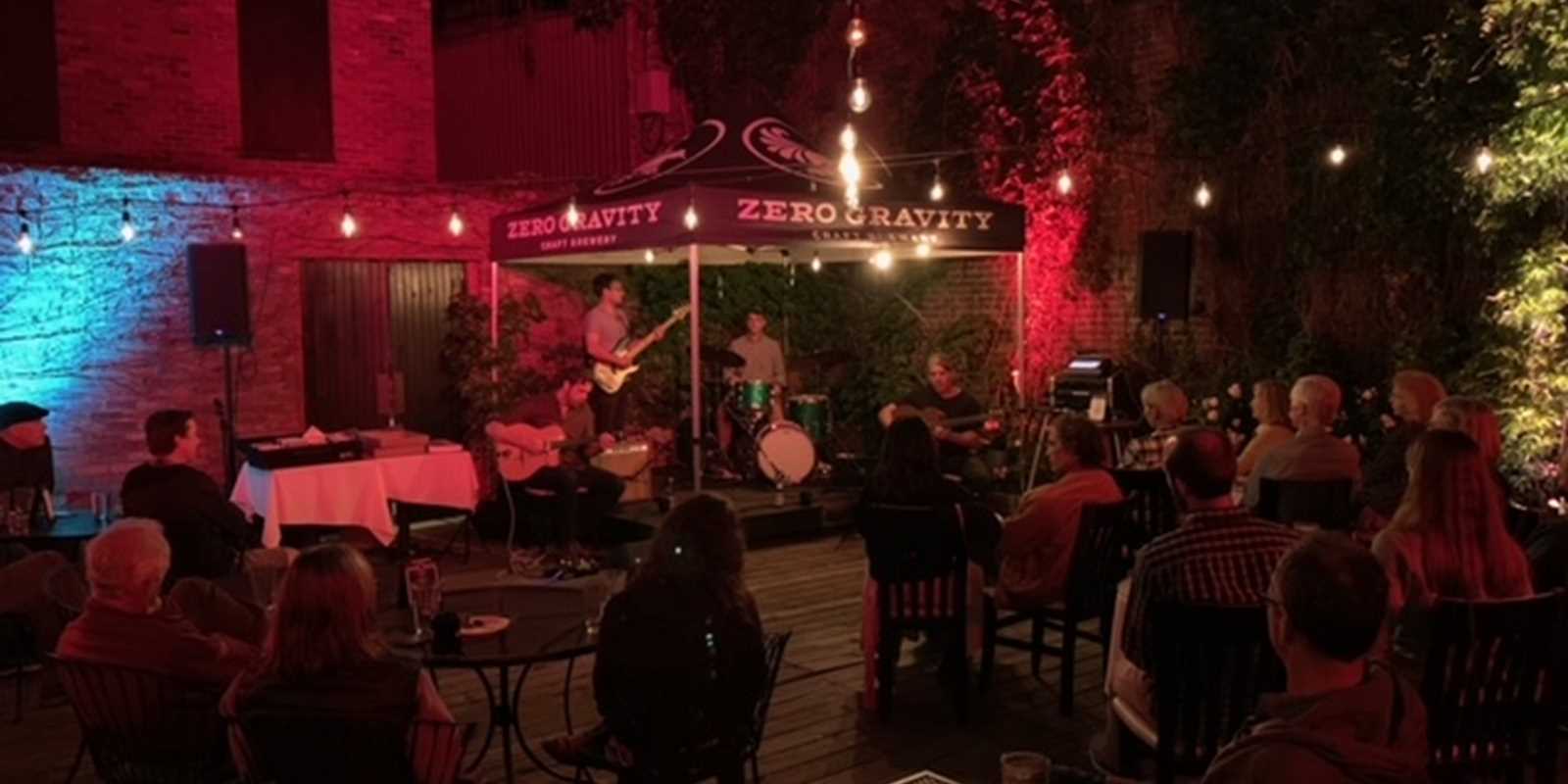 On the heels of a successful 2020 summer music campaign, we endeavored to keep the good times/good cause rolling in a 2021 campaign of the Wednesday Evening Courtyard Music Series.
In 2020 the Wednesday evening entertainment, generated $2,865 in donations. In 2021, and thanks to you, we raised an astounding $7,176 which has gone out to many great causes: Spectrum Youth and Family Services, Green Mountain Mobile Therapy, ANew Place, Vermont Foodbank, ALS Association of NE, Potter's Angels, Iggy Friday, Feeding Chittenden, WomenSafe of Addison County, Camp Ta-Kum-Ta, Brian Miller Music Foundation, and the Intervale Center.
Come out for a good cause in 2022. The good time starts in May and runs through the summer, each Wednesday. Celebrate your favorite local acts and support great local causes.
Thank you for coming out in 2021, and very special thanks to the local musical partners that made the Courtyard Music Series so successful this year. If you get a chance to see any of these local acts this winter, you should go. We again thank them for helping us raise $7,176 for local charrities.
Two Stroke Motors
Brit Kane & Co
Jack Caron
Chris Spodick
WD-40s
Dyl McNeil & Friends
Shane Murley Band
Jaded Ravins
The Arty Lavigne Band
Harrison & Charlie
The Good Parts
Shake
Jeff & Gina Duo
Steve Hartman
Danny & The Parts
John Lackard Blues Band
Brisson, Boss & Pelletier
We look forward to seeing you all in 2022.