Courtyard Music Series This Week's Performance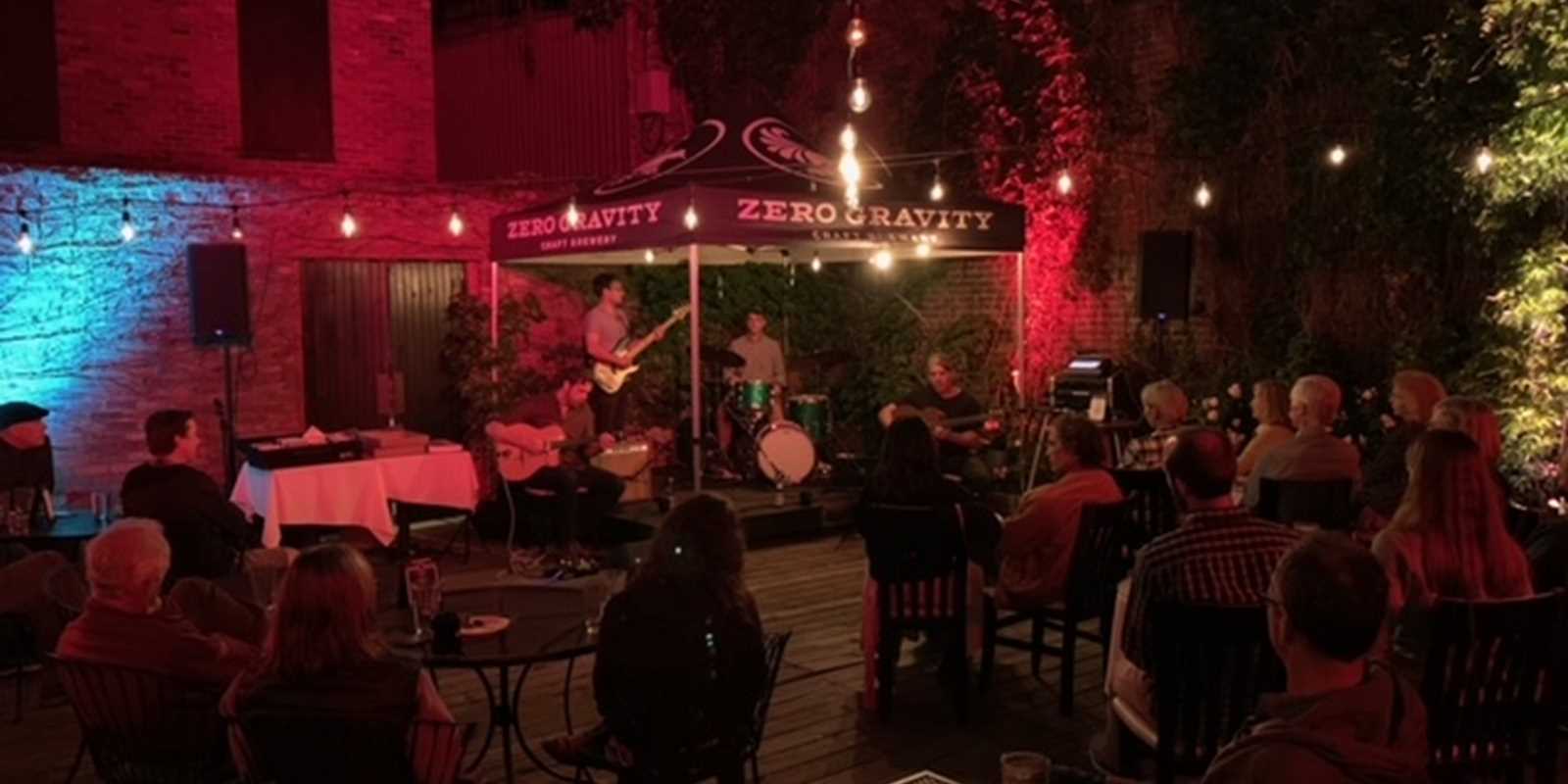 Heading into our third summer of the Courtyard Music Series, we are excited to keep the good times/good cause rolling for you in 2022. Check us out each Wednesday Evening from May-October.
Upcoming Shows:
- July 6th : Dyl McNeil
- July 13th : Good Gravy
- July 20th : John Lackard Blues Band
- July 27th : Breanna Elaine
- August 3rd : Red Heron
- August 10th : Chris Spodick
- August 17th : Arty Lavigne Band
- August 24th : Dyl McNeil
- August 31st : Tyler Mast
In 2020 the Wednesday evening entertainment, generated $2,865 in donations. In 2021, and thanks to you, we raised an astounding $7,176 which has gone out to many great local causes.
Come out for a good cause in 2022.. it's a good time and we have already raised $3,872 to benefit local charities! The music series runs through the summer, each Wednesday. Celebrate your favorite local acts and support great local causes. To date, the music series has generated $12,206 in donations. With Zero Gravity Brewing as our partner in May and June, and their sponsorship matches, we are up to $13,913 in total benifitting our neighbors in need!
Special Thanks to Zero Gravity as our music series Sponsor for May and June. Zero Gravity has contributed $1,707 to local charities by doing a 50% match of all of the funds collected at out benefit. Moving forward, we will have other partners, and would like to again give a special thanks to our friends at Zero Gravity.
This coming Wednesday, don't miss Dyl McNeil. Music starts at 6:30. Come out for a good cause... it's a good time!
Call and reserve your table now - (802) 658-0278.