Courtyard Music Series This Week's Performance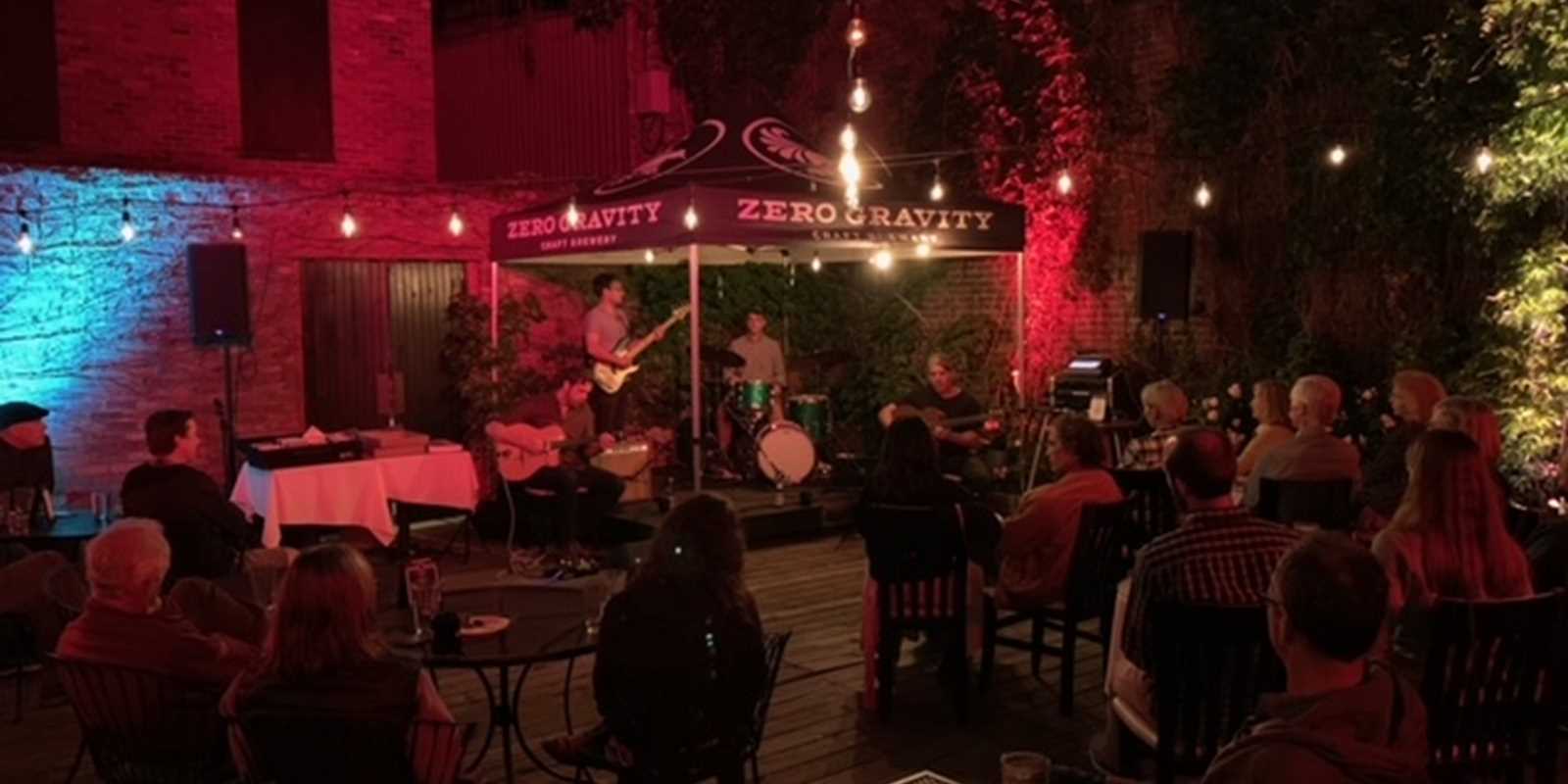 Thanks for another great season in the Courtyard for the Music Series. This year we raised a total of $14,378 for local charities. Big thanks to our community partners, Zero Gravity Brewery, Fiddlehead Brewing Company, and Switchback Brewing Co who generously matched donations this year. Their partnership really boosted our program greatly this year and have us looking forward to the 2023 version. We look forward to seeing you there.
Thanks to you, we just achieved our goal of $20K raised for local charities! This is how we did it: In 2020 the Wednesday evening entertainment, generated $2,865 in donations. In 2021, we raised an astounding $7,176 all of which has gone out to many great local causes.
You have been coming out for a good cause in 2022.. it's a good time, and we have collected $8,969 to benefit local charities, with another $5,409 from local breweries totaling over $14K for the Summer. With Zero Gravity, Fiddlehead, and Switchback as our community parthers and with their sponsorship matches, we are up to $24,419 as the 3-year total, benifitting our neighbors in need! Again, BIG THANKS To our local breweries!
Looking forward to seeing you all again soon!
Come out for a good cause... it's a good time!