Courtyard Series - Music & Eats 2021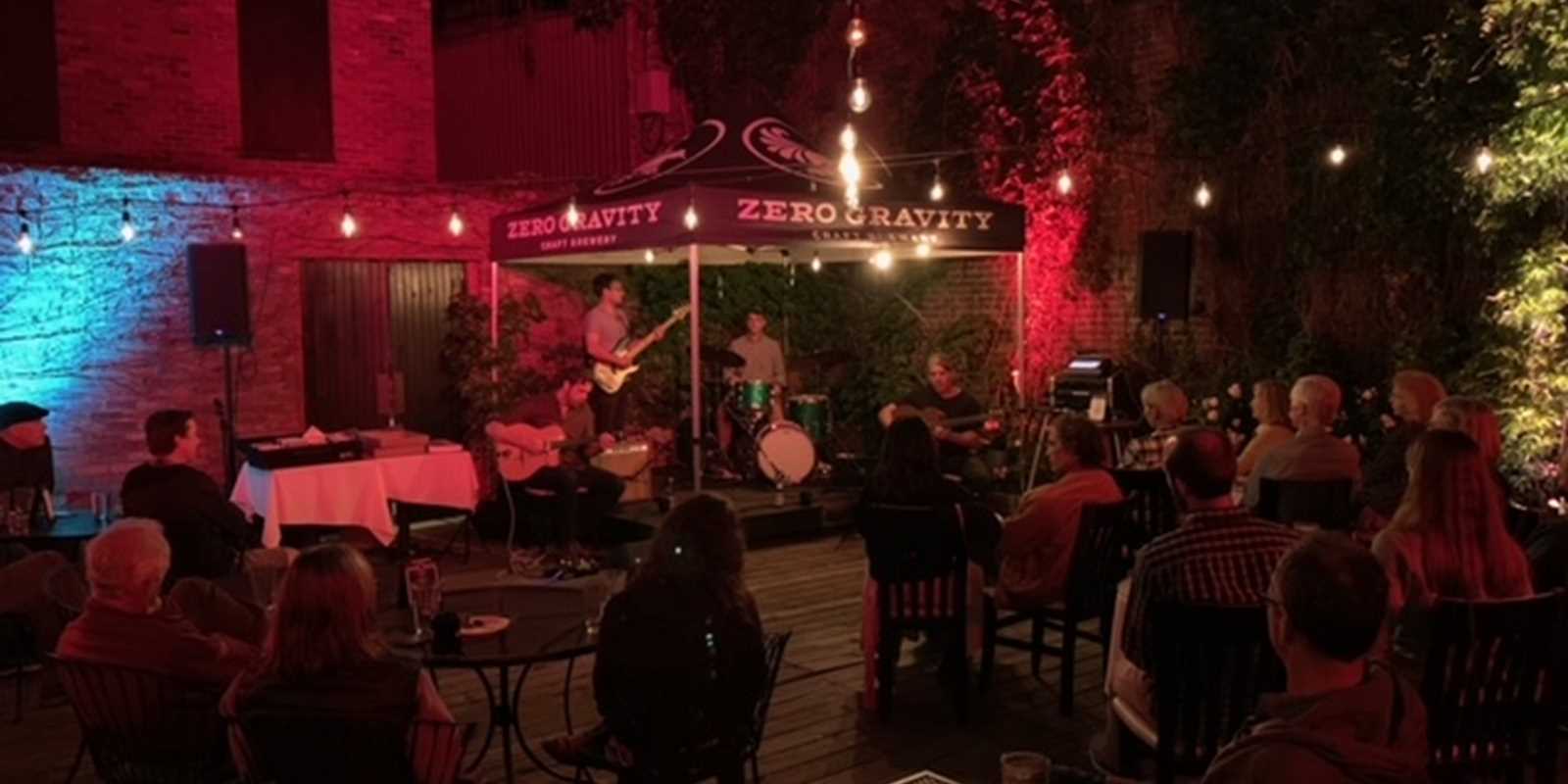 On the heels of a successful 2020 summer music campaign, we are officially back at it. The Wednesday Courtyard Music Series is back!!!
We are planning a similar format to last year's Wednesday evening entertainment, which generated $2,865 in donations benefitting The Vermont Foodbank, Spectrum Multicultural Youth Services, The South Burlington Foodshelf, King Street Center,and the Howard Center. Thanks to all of the artists that partnered with us in 2020 to make a positive impact for these great local organizations and the Vermonters they serve.
The summer slate thus far:
- June 23rd - Chris Spodick
- June 30th - WD-40s
- July 7th - Dyl McNeil & Friends
- July 14th - Shane Hurley Band
- July 21st - Jaded Ravins
- August 11 - Harrison & Charlie
- August 18th - The Good Parts
- August 25th - Shake
Check back for future shows...
Chris Spodick is making his Halvorson's Courtyard Music Series debut, Wednesday June 23, 2021 from 6:30-9:00pm. Chris is sure to please with a full set of original music. We are looking forward to music and eats with Chris, and you should be too. Chris is generously donating half of the funds collected to A New Place. We will be sending 50% of the door receipts to help out this great organization. Remember to bring cash so you can contribute.
Don't miss out. Call to make your reservations now. Call (802) 658-0278 to reserve your table. Leave a message if we aren't in, and we will get back to you.