Courtyard Music Series - 2023 This Week's Performance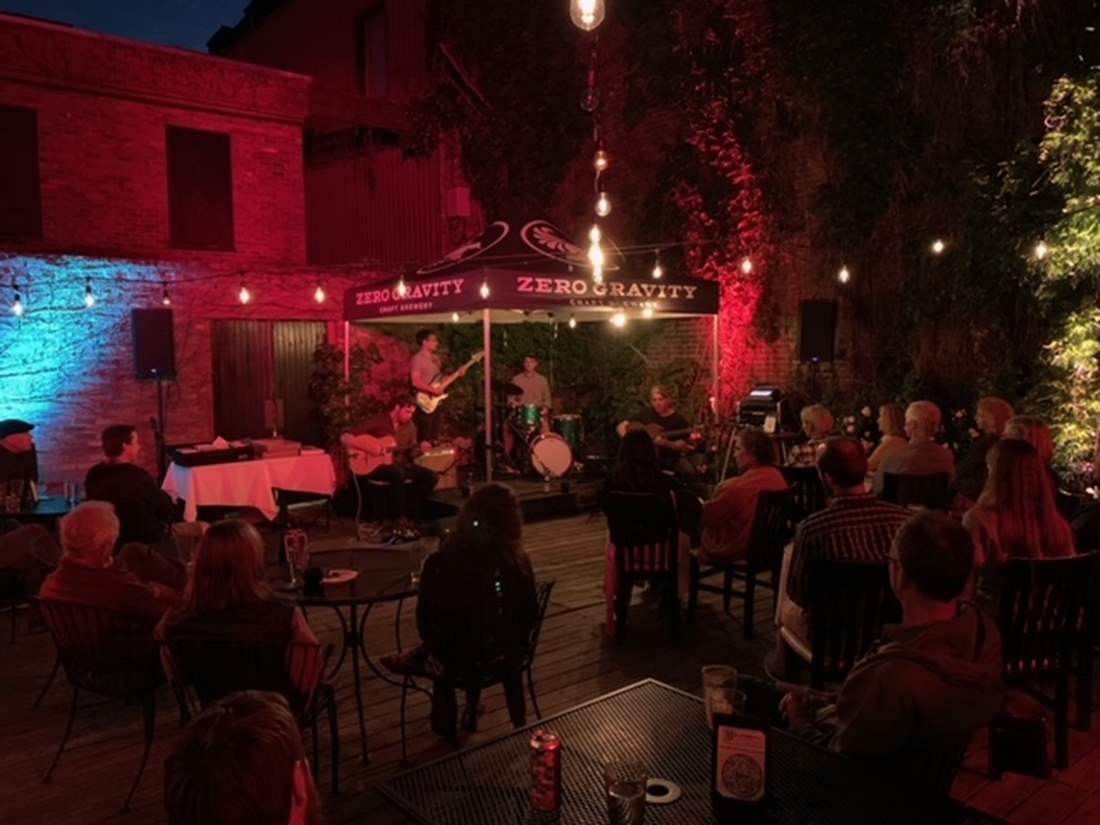 We are very excited to kick-off another great Summer of music each Wednesday evening in the Courtyard. The Courtyard Music Series is again benefitting local organizations through your generous donations. In 2023 we have already raised $2,198.
With Zero Gravity, Fiddlehead, and Switchback as our community parthers and with their sponsorship matches, we are up to $26,617 as the total, benifitting our neighbors in need! Again, BIG THANKS To our local breweries and to YOU for making a difference. Come on out agian this Summer for a good cause, It's a good time!
The Summer Schedule:
- June 7th: Tyler Mast Band (benefitting UVM Children's Hospital)
- June 14th: WD-40s (benefitting Vermont Foodbank)
Special Tuesday Edition
- June 20th: Artie Lavigne Band (benefitting Vermont Language Justice Project)
- June 21st: The Rough Suspects (benefitting Josh Palotta Fund)
- June 28th: Ian Campbell (benefitting Lyric Theater)
More to come from July - October...
The Tyler Mast Band is back at Halvorson's bringing their Grooved-Out Folk-Rock. We are excited to bring this show to you! Donations accepted via cash or Venmo (100% benefitting The UVM Children's Hospital and 50% to the band, thanks to Zero Gravity Brewing).
Make your reservations online or call (802)658-0278 today.
Come out for a good cause... it's a good time!
Zero Gravity Presents the May Schedule: